Licensed Massage Therapist, Plant City Florida
Call for Appointment 813-230-9982


Rejuvenating Massage in Plant City, Florida
Leah Clark LMT is a Licensed Massage Therapist serving clients in Plant City and the surrounding area of Lakeland and Brandon. Leah offers a variety of massage services, regardless of whether you're recovering from life's ache's and pains, or just wanting to wanting a relaxing massage.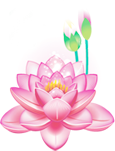 Benefits of Massage
Mental, Emotional & Physical
Explore the various benefits of massage therapy.
learn more